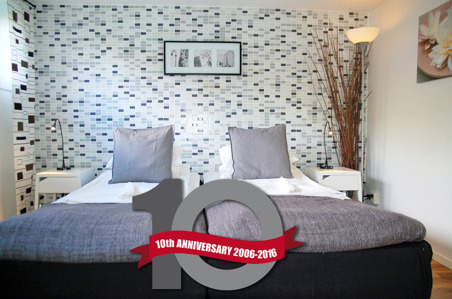 How much are you prepared to pay for your hotel per night?
BoKloster VillaHotell offers you a new, designed and affordable hotel concept, that offers both short and long accommodations. The hotel facility is brought into line for both business companies and private persons in continuously need of accommodation. If you choose for example our room category "Single Standard" for one month or longer, the cost will be only 395 SEK/night.
We can of course offer a regular
stay overnight for one or more persons.
5 minutes to Arlanda Airport - 30 minutes to Stockholm City