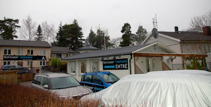 We also offer long-term parking for our guests.
The car is parked inside the hotel area. Transfers to and from the airport are included in the price.
You will get your transfers at the time you want and do not need to wait according to a bus timetable.
For aditionary days, please contact us for pricing.